This post is all about Smart Walking Strategies to Remain Healthy and Fit. Walking is second nature to us, something that we hardly give a second thought to. It is a mode to get from one place to another. It also helps maintain our body in good physical shape. However, as an exercise, we need to do it the right way. Now you might be wondering – I have been walking my entire life – what is wrong with what I am doing?
Did You Know: The earliest form of exercise known to man was walking, and it is still amongst the best modern exercises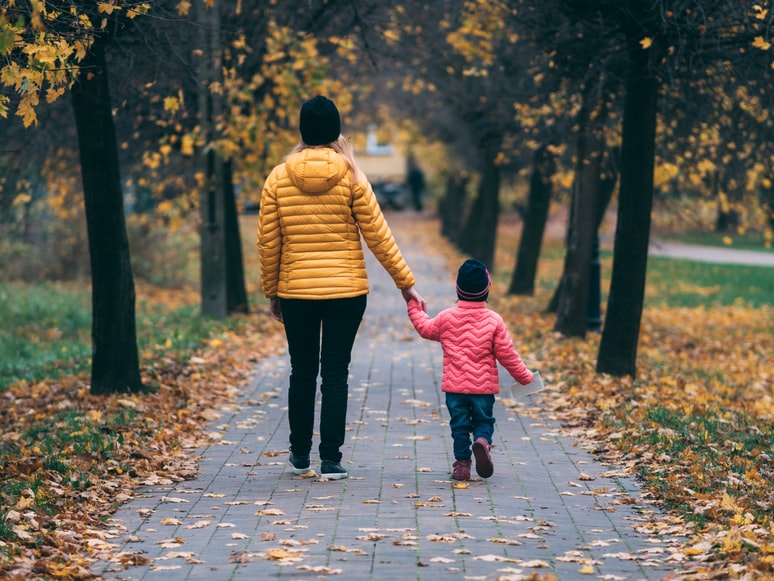 Smart Walking Strategies to Remain Healthy and Fit
Correct and Incorrect Forms of Walking
Walking correctly involves more than simply putting each foot ahead of the other. It also involves how you put your foot forward. If you are walking with your toes pointing outwards, or with pressure on the outside of your foot, or with a wide stance – you are walking incorrectly. These are likely to lead you into trouble with the foot, heel, and/or lower back pain; or worse by causing plantar fasciitis or Achilles' tendon.
So, what is the correct form of walking?
A good stance is the first step. Your feet should not be wider than 4 inches apart. Also, ensure that your toes point straight ahead.

Long strides are better than taking short steps. Make sure that your feet land heel first, then mid-foot, and finally the toes. Lifting your foot for the next step should be exactly the reverse.

Arms should be held at 90-degrees and moved forward and back. Swinging your arms across your body will hamper your speed.
Self-Assessments for Walking the Right Way
The best way to figure out if you are walking correctly is to meet an exercise professional. However, the following self-assessments will also help.
Walk slowly on a straight line putting your heel down first. If your toes do not point outwards, you are doing it correctly.

Stand with your toes pointing ahead, your feet apart (hip-width), and squat. Remember, your heels should not lift up while doing this. Ant deviation of your knees – either in or out, indicates incorrect walking.

To know if you are pushing off correctly with your feet while walking, stand on one leg and try to touch the floor with the opposite hand. A wobbly leg indicates you are not.
Benefits of Walking as a Form of Exercise
Now that we have the mechanics of walking as an exercise out of the way, let us look at the benefits of walking – both physical and mental and Smart Walking Strategies.
Unless you are into sculpting your muscles, physical activity need not be either for long periods or of high intensity. If you are keen to maintain your health, a mere 30 minutes of walking daily will suffice. There are no risks involved in walking as an exercise. The best part is that walking can be done at a pace suitable to you and at any time of the day.
According to experts, walking at a pace that gets you slightly breathless may lower the risk of heart disease, high cholesterol, diabetes, and high blood pressure. Scientists have also found that walking lowers the risk of Alzheimer's disease and dementia. Walking is also a great stress buster. A nature walk not only calms your brain but also improves your creative thinking abilities.
Converting a Walk to Exercise
The only difference between a walk and walking for exercise is your form, speed, and duration.
While walking as an exercise has to be faster than a mere walk, the goal is not to break any records. A brisk walk is good enough. Of course, how brisk it will depend on your fitness levels. For those who are just starting physical activity, a 20-minute mile is a good start. If you are physically fit, try completing a mile in 15 minutes.
A good way to judge your fitness level while walking is to check your breathing. If you are breathing heavily but can still converse, your pace is okay. Once you are comfortable with the 15-minute mile, increase your speed and try to do it in 13 minutes. The faster you walk the higher the benefits.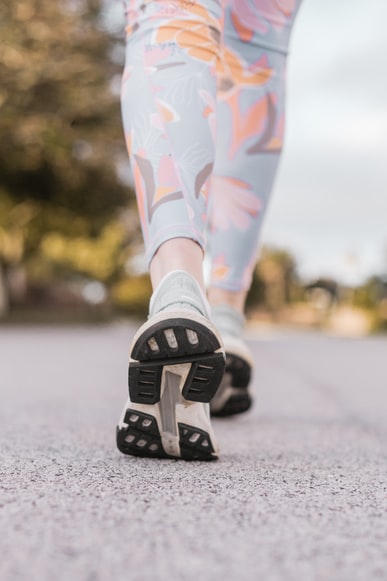 Strategies to Remain Healthy and Fit Through Walking
 Walk daily
You need to put in at least 30 minutes of a daily brisk walk to enjoy the health benefits. It is not necessary that the 30 minutes need to be in one go, although it is better. Three sessions of 10-minutes each daily to start with is a big step forward. Your goal should be to reach that 30-minute target and then beyond. There are many ways where you can use walking as an exercise.
Walk up the stairs instead of using the elevator/escalator to help lift your rear end

Try to walk to your neighborhood shops instead of taking out the car.

If you use public transport, get off at one stop away from your home and walk.
Set and then increase the intensity
The amount of energy expended by running or walking a mile is the same. The only difference is that walking takes a longer period of time. Set yourself a target in terms of distance and time. Keep monitoring how long it takes you to cover the same distance every day. Increase the distance as your fitness improves, while keeping the time constant.
The human body gets used to physical activity rather quickly. The trick to remaining healthy is to increase the intensity of physical activity. Walking up a slope, alternating between brisk and moderate pace, and increasing the distance you walk are some methods of increasing the intensity.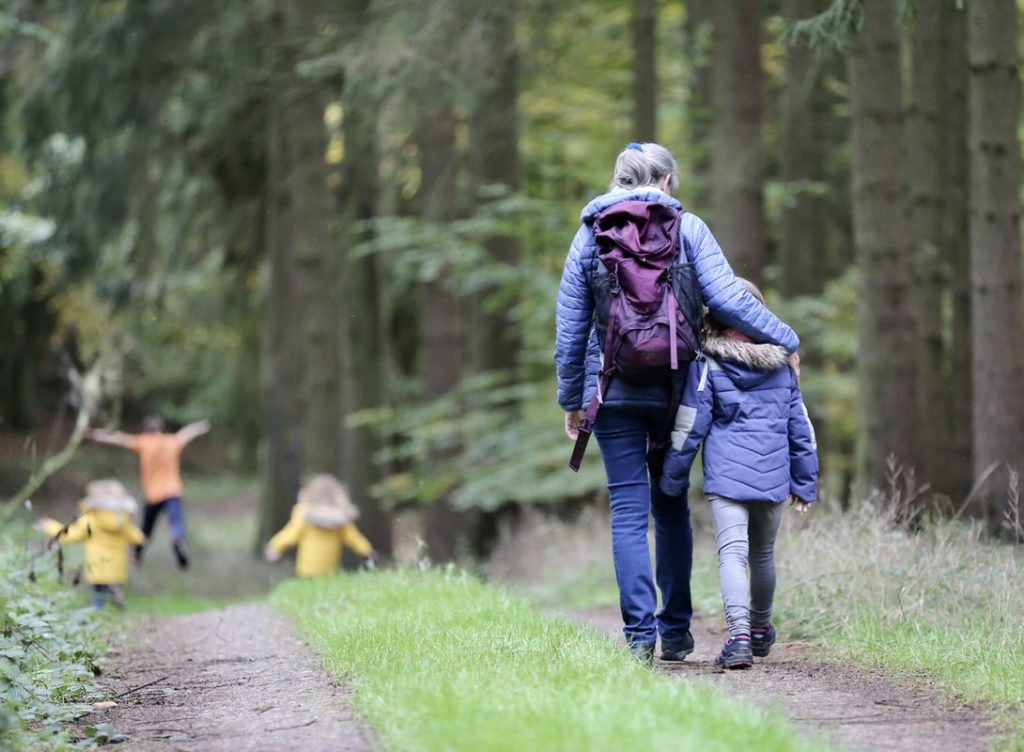 Make your Walk a Fun Activity
The mind can tire of the same activity very quickly. Given below are some methods that will help you enjoy your physical activity.
Pick different routes for your walk. This will ensure that you do not get bored with the same sights every day.

Find a companion to accompany you on your walks.

Change your timings – not every day but maybe after every week. You could, for example, walk one week in the morning and the next in the evening.

Explore your surroundings as you walk. Walking for exercise does not mean that you do not observe things around you.

Schedule a family walk with your kids. It is great for bonding with them as well as passing on a good habit for the next generation. Busy parents can still get in a good workout!
Before You Put on Your Walking Shoes
Once you are done with your daily walk, stretch your leg muscles. However, remember to do so gently and only for short durations – around 20 seconds each.
So, what are you waiting for – let's walk the talk! Do you have any Smart Walking Strategies you want to share? Please comment with them below!
Disclaimer: Please note that this blog post is not a substitute for medical advice. The information provided above should not be used as a basis for diagnosing, treating, or preventing any medical condition or disease. Before making any modifications to your diet, sleep regimen, daily routine, or exercise program, consult your physician. My Fitness Routines is not liable for any physical harm or injury that may result from the suggestions, opinions, or recommendations provided in this article.