CGX Fitness App By Caroline Girvan
I am SO excited!!! The CGX Fitness App By Caroline Girvan is now out! WOOT! I know we have all been patiently waiting for Caroline to come out with a new workout program or SOMETHING since last year! And, she finally has! She has been BUSY creating an excellent workout and fitness app for us!
As soon as it came out, I downloaded it and subscribed! I have already completed 3 new workouts from her app; my whole body is SORE!!! I love it! Can't wait to reach my fitness goals with Caroline Girvan! She is my go-to gal for all things fitness! She always helps me bring out the best version of myself!
For US folks, it is only $12.99 per month or $99.99 per year (cost varies by country). You do have to give a payment method in order to access the free trial. If you don't want to be charged, just be sure to cancel before the 14 days are up.
Learn more about the app here!
The all-new fitness app by Caroline Girvan with never-before-seen programs, workouts, meal ideas, evidence-based articles, and new content added weekly, is available now!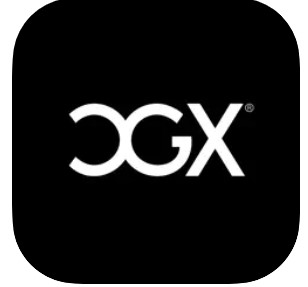 Everything You Need To Know About CGX Fitness App By Caroline Girvan
Join Caroline Girvan with her newest product, her CGX Fitness App By Caroline Girvan! It launched on April 28, 2023, and already has over 50k members!
There are still a few 'blips' in the app as nothing can be perfect when it is new, and Caroline and her team are working and smoothing it all out, so don't fear if something isn't working right, etc!
This CGX Fitness App By Caroline Girvan has literally everything in it. From new fitness programs, (over 80 unique workouts for various muscle groups, full-body workout), new weekly content, tailored programs, progress tests, meal plans/ideas, a calendar to schedule your perfect workouts and SO much more! I am SO excited about this new CGX journey!  I love that we can access Caroline whenever we want! Yay!
When you select the program you want to do, (right now there is Beastmode that just started today, May 1st, AND the Ultimate Beginner Workout program, plus tons of single workouts to choose from!), it will give you the option to skip the warm up or do the warmup!
A lot of people were confused if there was a warmup included at the beginning of her workouts, so YES, there is! You can also 'skip the intro' to her videos and get straight to the CGX workouts!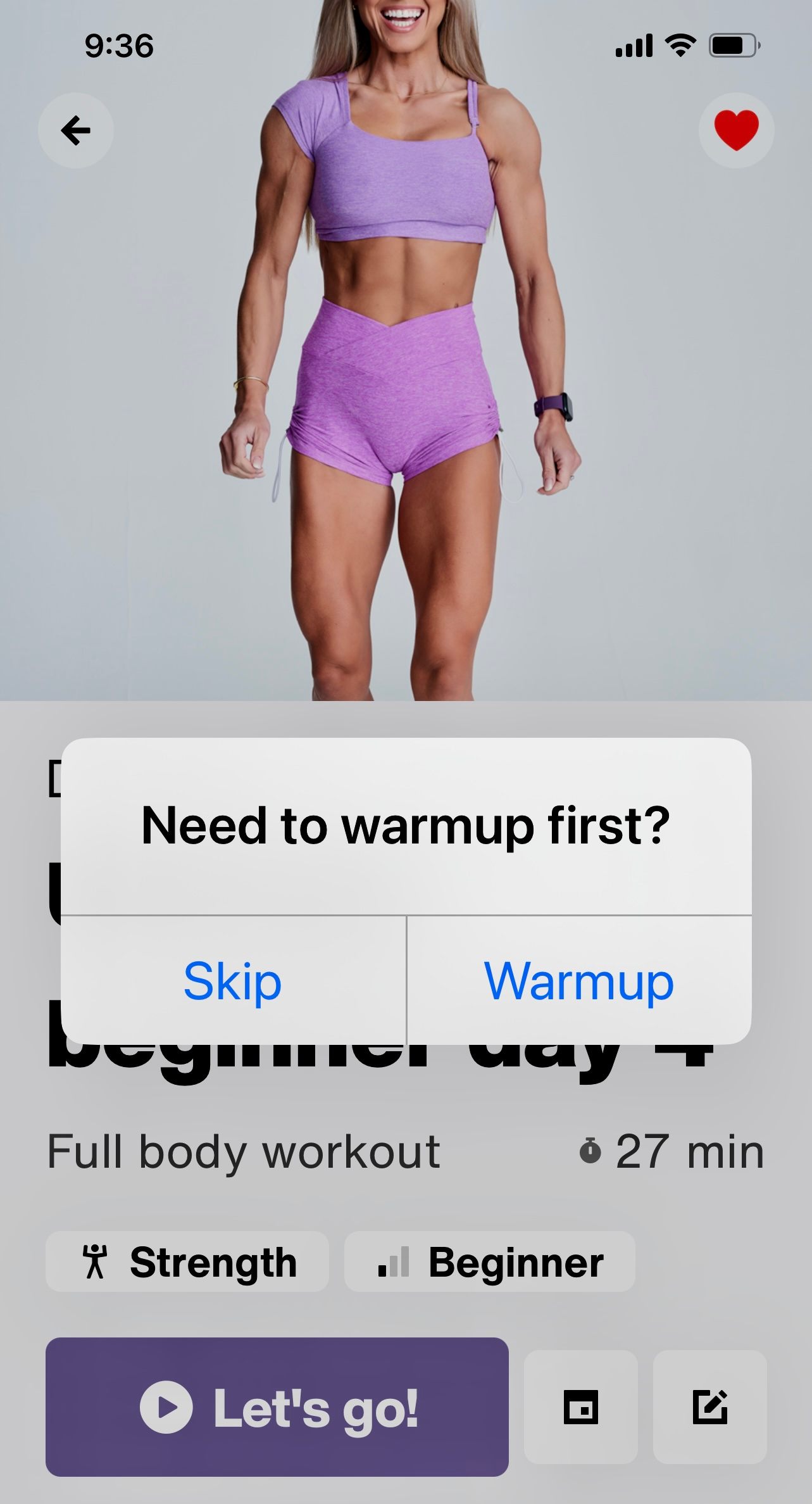 Coming Soon on the CGX Fitness App By Caroline Girvan:
*Offline Mode/Downloads
*Web Platform and access
*Progress Photos
And more…
App Features!
What is included in this app? Find out below!
*Exclusive Workouts: Over 80 unique workouts for various muscle groups and equipment, with new content added each week!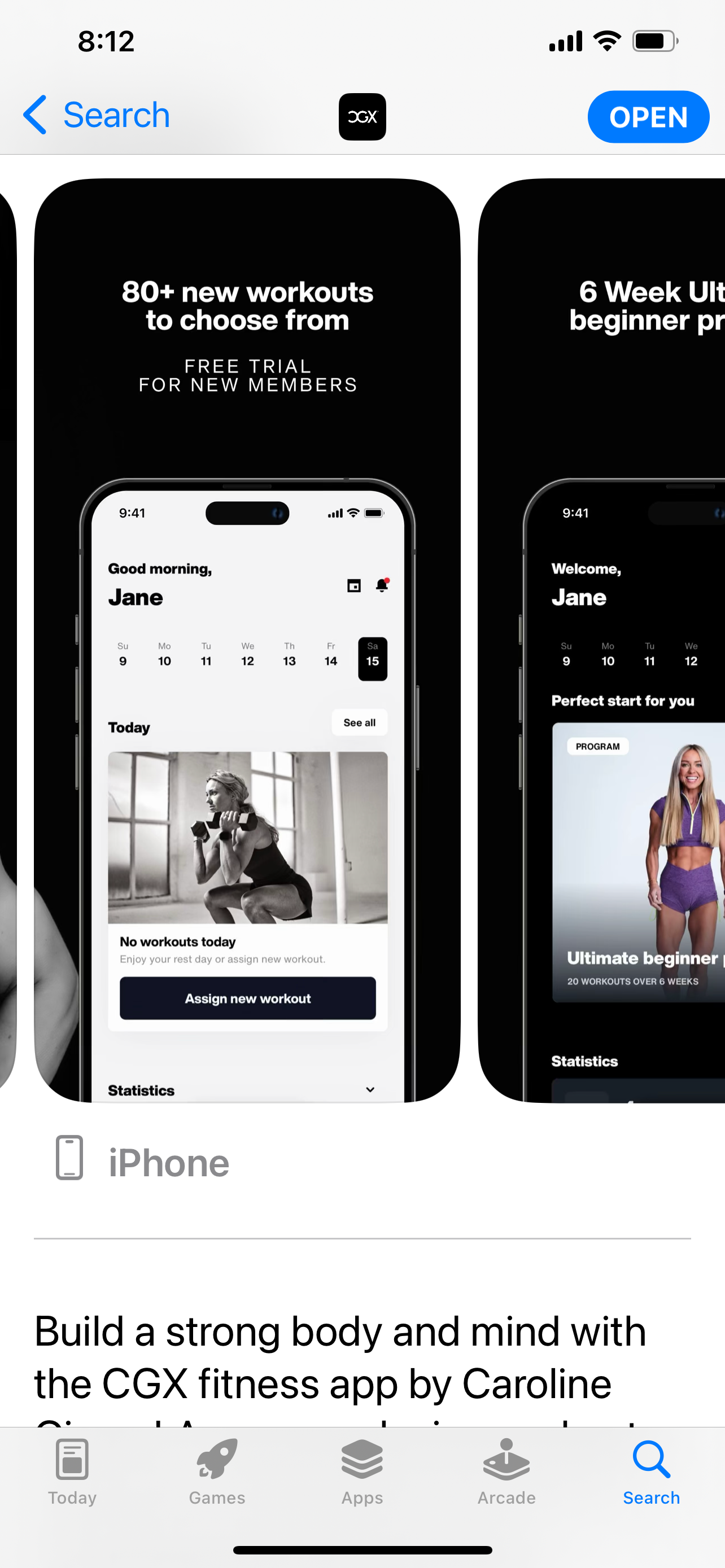 *Tailored Programs: The ultimate beginner program and Beastmode Program to suit different fitness levels. I am doing the ultimate beginner program right now. It is a six-week program! I love it so far! The Ultimate Beginner Program reminds me SO much of her Iron Series workout program which I absolutely LOVED!!
*Form Library: This is perfect for your technique with over 50 instructional videos from Caroline and gain her fitness knowledge!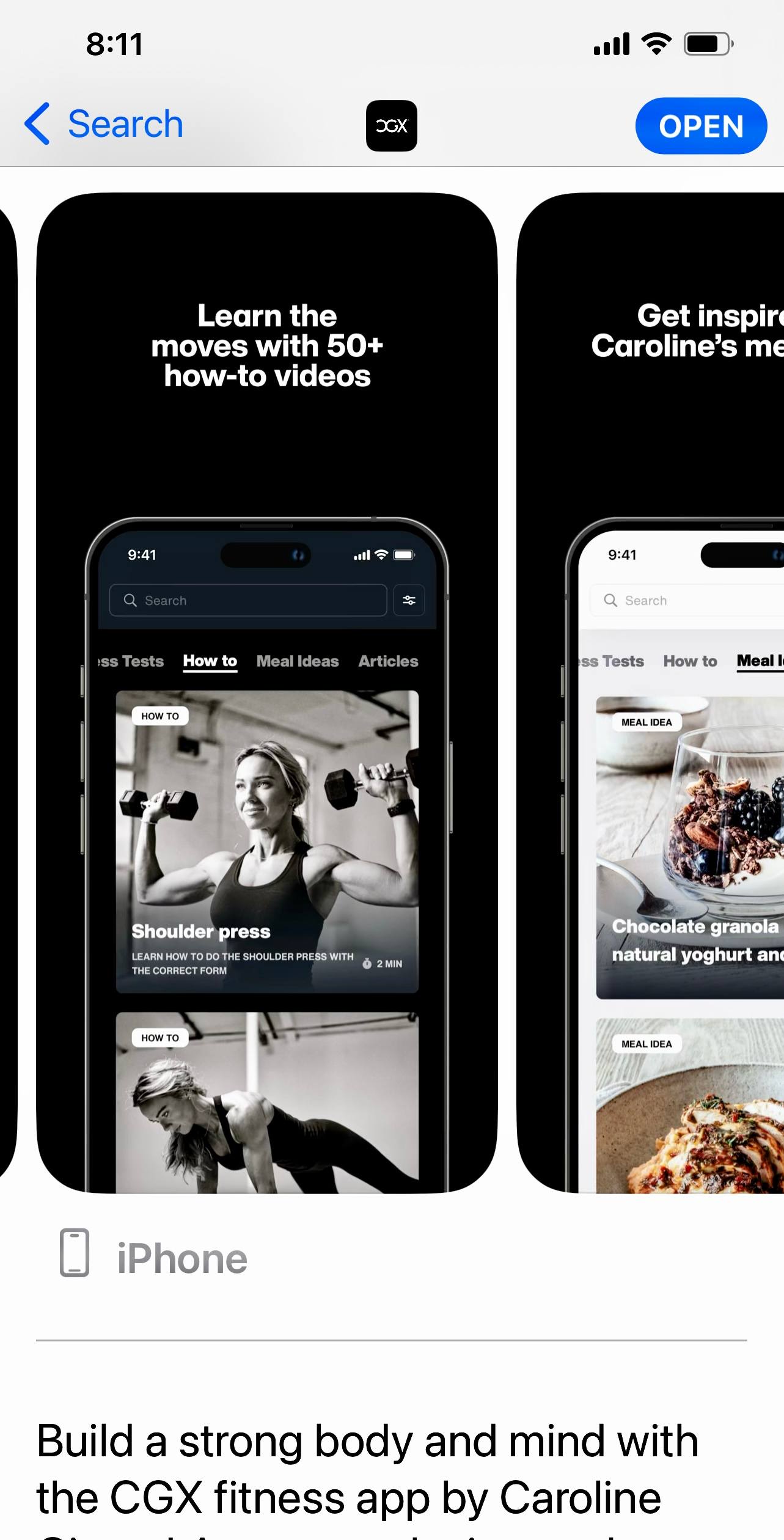 *Delicious Meal Ideas: Enjoy Caroline's nutritious, budget-friendly, and yummy meal ideas. These are exclusive to the CGX app only!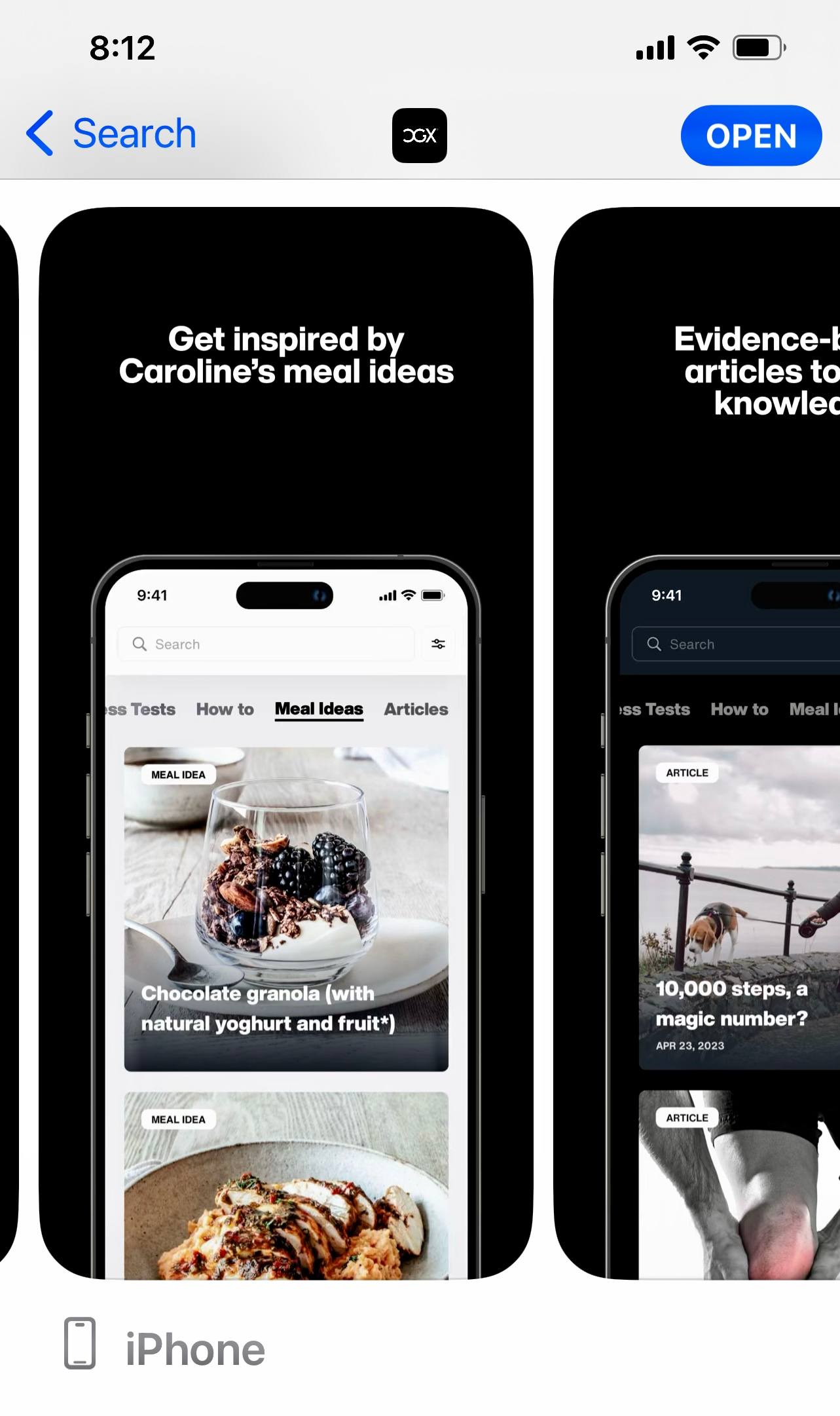 *Schedule And A Calendar: This allows you to plan your fitness journey/workouts, easily. I use the calendar to plan out my workouts and to schedule my rest days too. I love having the calendar because I am a planner! Having this inside the app is so helpful and keeps me motivated and organized.
*Search and Filters: This feature allows you to easily find your ideal workout quickly so you don't waste time trying to locate the workout you want to do with Caroline, find a meal idea, etc.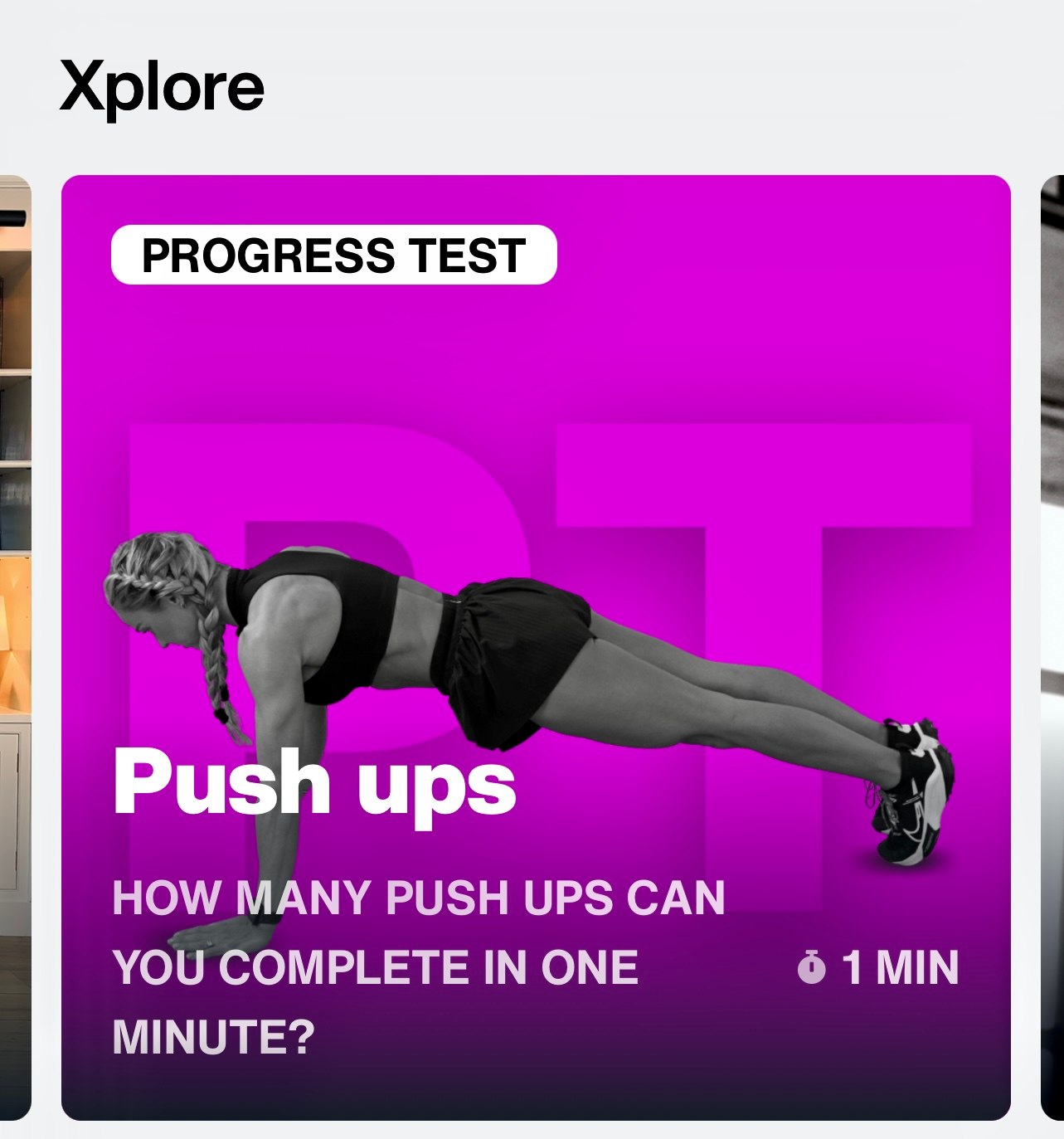 *Progress Tests: This allows you to measure your strength gains with 6 challenging progress tests!
*TV Casting: See my directions to do this, below! You can stream her workouts on your TV with Airplay or Chromecast support, which is really nice because I enjoy seeing Caroline on the big screen when working out!
*Music: You can opt to choose Caroline's music she has on her fitness videos or you can choose your own music choice via Apple Music or Spotify (subscription required for Apple/Spotify), or choose no music (with beeps!)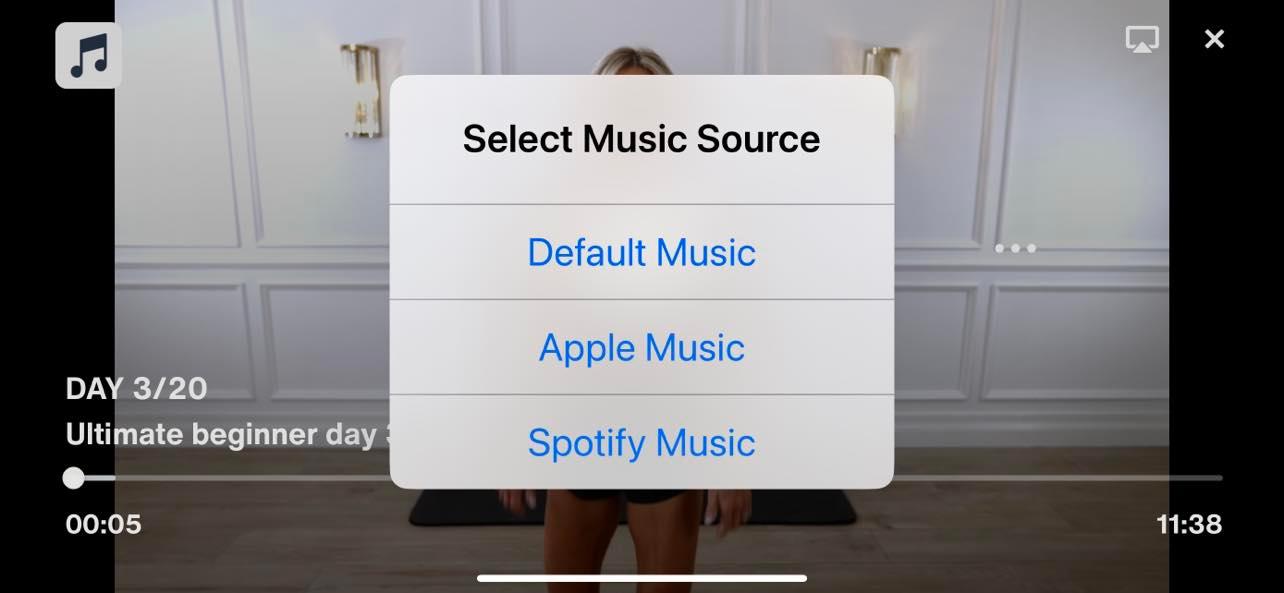 *Health Integration: This app works with Apple Health
*Workout Journal: I LOVE this feature that they put in this app. Each time I work out, I write in what pound of dumbbells I used, if the workout was tough, or how I felt during and after the workout so that I can compare everything if I choose to redo the fitness video in the future.
*Community Engagement: There is a community where you can interact and talk with fellow fitness enthusiasts through workout comments. A great place to help motivate each other and learn different techniques to ensure your fitness journey is the best for you and your body! I love talking with others because it motivates me to do better and do more!
*Save Your Faves: You can easily save and access your top content/workouts and fresh content!
*Discover: Easily browse the app's new trending or popular content!
*Knowledge Hub: Expand your fitness know-how with evidence-based articles from Caroline and industry experts.
The CGX Fitness App By Caroline Girvan has SO much to it! It is really a great app and I have been enjoying it since it came out! Now I have Caroline in my hands and can access her fitness routines and wealth of health and fitness information any time I need/want it! I love that she finally came out with an app for us!
About The Workout Plans and Programs Available So Far…
There are two fitness programs so far on the app. I will talk about them below!
Ultimate Beginner Program: This is a six-week program with 20 different workouts. This program reminds me of Iron and I love it so much! This program is great if you are new to lifting weights or just starting out. This is a structured 6-week program that provides a calm and inviting atmosphere to help guide you through the most common movements performed with weights as resistance.
This program is also great for those of us who have been training for a while and just want to learn more about gaining more out of our training. This program is packed with tips, cues, Caroline's own learning experiences, variations, modifications, and insights into progression.
The workouts are based on three workouts per week (though feel free to do more!) across the first four weeks. These workouts will target the largest muscle groups within your body and are mostly compound movements. I love that I can go at my own pace and take the time I need to keep good form. There are 45 seconds of work and then 30 seconds of rest.
Each major muscle group is targeted in these workouts, at least twice a week. The beginning weeks are full body days using compound movements during the first four weeks. After the first four weeks, you will transition into upper and lower body splits. These are based on at least two rest days in between the same muscle groups so your body and muscles can rest properly.
Miss Caroline Girvan is super confident that you will feel strong and well-equipped to continue on your fitness journey from having spent the six weeks learning with her, the fundamentals. The Ultimate Beginners Program is perfect to repeat several times to increase your muscles and knowledge.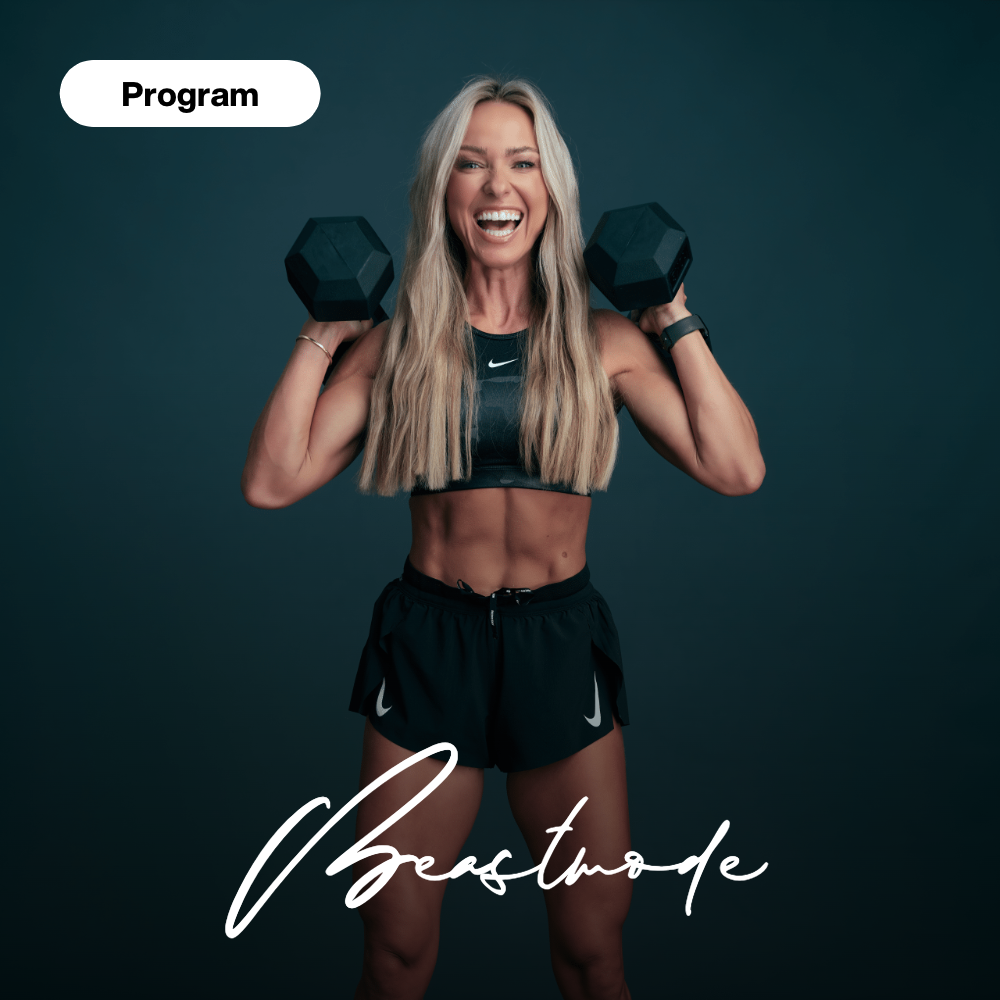 Beastmode: I think I will start this after I finish the Ultimate Beginners program because I need to build up my strength and endurance again. I took some time off due to personal stuff, and am just now getting back into working out again. So, after I finish the beginner program, I will be doing Beastmode for sure! Can't wait!
Beastmode kicked off today (May 1st!). It is a ten-week-long program and the workouts will be released on a day-to-day basis. The first day is leg day! Woot! My favorite kind of day!
The Beastmode program is for anyone wanting to build muscle, increase their strength, and who wants a structured and challenging program to follow. In the next ten weeks, you will be challenged and do staple compound movements, with a bunch of fun variety mixed in too!
The workouts in the Beastmode workouts are about 30-40 minutes long which is the perfect length for me! So, anyone can fit that into their day, right??? RIGHT! NO Excuses!!!!
There are suggested warmups before each workout to help get your blood pumping and your body moving. After the warmup, the workout will begin and Caroline explains everything to you! I love how thorough Caroline is! After the workouts, there is also a 'cool down' and stretching section. I always follow Caroline (because she knows her stuff!) and I will stretch and cool down with her.
The Beastmode workouts will be released shortly after midnight, so approximately midnight in UK time (so essentially 4-5 hours earlier than previous programs!).
Learn more about Beastmode and all the FAQs by visiting here!
FREE 14-Day Subscription for New Members!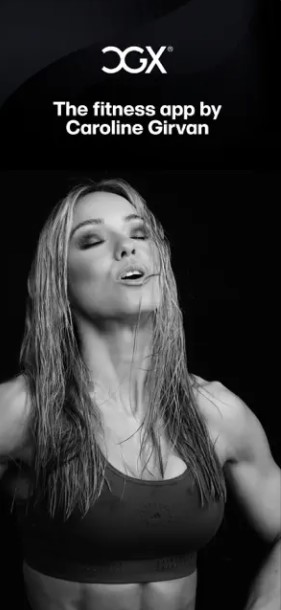 Yes! Caroline is giving you a FREE 14-day subscription for new members! I am doing this right now just to see if I like her new app (which DUH! Of course, I do!!). So, if you are on the fence about downloading her new app, CGX, then DO IT. What do you have to lose (except for fat and inches)?
About The Free 14-Day Trial for Android Users:
There have been some issues with the 14-day free trial for Android users. I heard that it is not working for some users and charges you right away. So, for now, they have suspended the 14-day free trial if you subscribed annually and did the free trial that way.
HOWEVER, if you are an Android user you can still access the free trial by subscribing to the monthly plan first and then changing to an annual membership at the end of the trial period. They are working on this issue and it should be fixed ASAP!
If you have been affected by this issue, they would like to offer their sincerest apologies and to please reach out to their support team at [email protected] with the email address associated with your Google Play account, and they will arrange a full refund for you.
FAQs (Frequently Asked Questions):
*Will Caroline's other videos on YouTube go away or start to cost money? No!! ALL of her fitness videos on YouTube will remain on YouTube for you to do, for free. However, there are requests that Caroline add the YouTube workout videos to her new fitness app and that may be happening in the future! (The fitness videos would still be on YouTube, but all new content going forward will go on her new app).
*How Do I Airplay or Cast Caroline's new app, CGX to my smart TV? There are SO many people asking this question, so I decided to do some research! Here is what I learned:
I have a Firestick and so I tried to cast CGX onto my TV via my Firestick. Here is how I did it:
Go to the 'settings' or 'gear icon' on your home page (all the way to the far right).
Go to 'Applications' and then scroll down to 'Appstore'
When you are 'in' the app store, search for the Chromecast app and click on that
Then, click on AS or AirScreen and download it
After it is done downloading/installing, then 'connect a device' which in my case was/is my iPhone
It will ask you to 'scan the QR code' by the device you want to connect (to do this, open your phone camera)
Then, after scanning the QR code, it will ask you which type of content you want to share. And, click on in-app content.
Then, open the app on the device you want to share the TV screen with. In this case, it will be the CGX app. Open that app and find the content you want to share.
Go into the workout that you want to start and stream onto your TV, click on the little square with a triangle on the bottom of it (it is in the top right-hand corner of your phone!), and click on the menu that pops up and find your TV you want to stream on.
That is it! LOL, that is ALOT, but that is it! I think you don't have to have a Firestick for this but I have one, so that is why I ran you through the Firestick setup. I hope it wasn't too confusing for you!
For Android Users: On your Android, go to settings (device control) on your phone then click on 'Smart View'.
Getting the app to play on your TV is not an easy transition but it can be done. I FINALLY got it to work for me after a few trials and errors!! Just be patient and keep trying!
CGX Fitness App By Caroline Girvan Beastmode Calenders (Colored and B/W)
You can get your Beastmode Calendar here! It comes in Black and white OR colored! You can also download them below!
Beastmode program calendar (Black & White)
Beastmode Program Calendar (Colored)
---
CGX Fitness App By Caroline Girvan Ultimate Beginner Calendar (Colored and B/W)
You can grab your Ultimate Beginner Calendar in color or black and white, here or below!
Ultimate beginner program calendar (Color Version)
Ultimate beginner program calendar (Black
So, will you be downloading the app? Please let me know in the comments below! I am excited to hear everyone's thoughts on her new app!!! Download CGX today and let's get started on our transformative fitness adventure together! Woot!
PIN IT