An All-New 10-Week Iron Program From Caroline Girvan!
You guys!!!!!! When I heard that Caroline Girvan was coming out with a new iron program, I literally screamed! I absolutely LOVED the first iron and was so sad when I finished it because I LOVE weight lifting over anything else!
Caroline made an announcement on her Facebook page and on her Instagram page telling us all about the new iron program coming on Monday, the 4th of September! So many of her fans (of course me included, duh!), were sooooo soooo happy! Her Iron Series was and will always be a HUGE hit with all her loyal followers!
*This post includes my affiliate links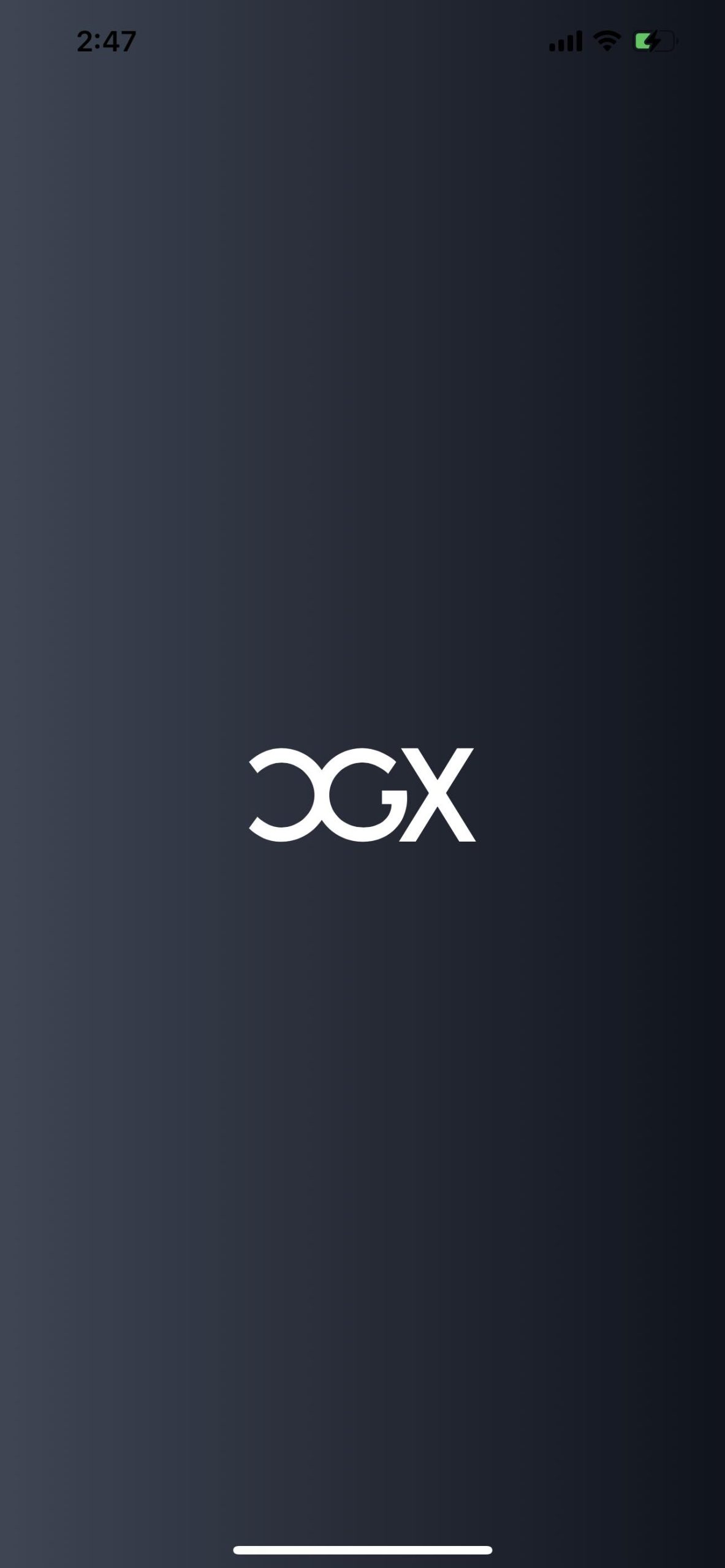 CGX App: The All-New 10-Week Iron Program From Caroline Girvan!
Her new Iron Program will be available on her CGX app only. For those that may not have seen it yet, the IRON Program Guide, (which was published on Friday), can be assessed in the CGX app, within the Knowledge/Article section, for early access to CGX app members. Just look for the article named 'IRON Program Guide'. (See my screenshot below).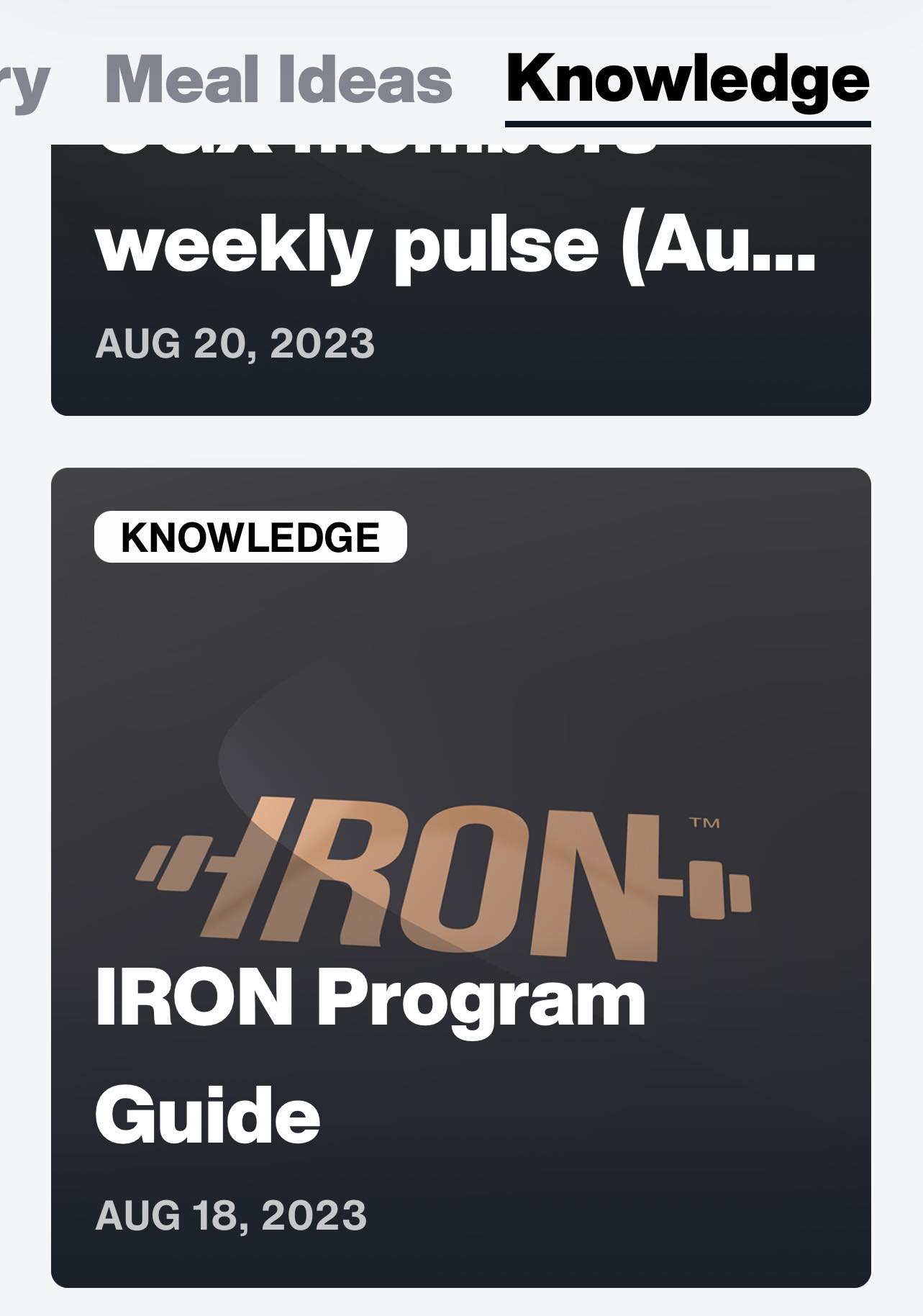 I am so so so excited to start this new Iron Program with Caroline and everyone! I can't wait! So exciting!!
What Is The Iron Program???
In a nutshell, the new Iron Program is a ten-week program (for a total of 50 workouts) with a focus on building those muscles!! My absolute favorite thing to build!! Yay! The first Iron series was a 6 week program and that is and always will be for free on YouTube. But this new Iron program will be exclusively on the CGX App!
This program will not be easy (is it ever though??) and it is totally focused on building your muscles and reaching near failure. She said she would be using different training methods in this program.  These workouts will increase and promote both strength and density in your muscles.
Exercises may include bodyweight heel elevated squats or tricep cobra push-ups. You get the picture! Some tough moves but I know it will all be so worth it with the results I KNOW I will gain! Caroline never disappoints!
What Kinds Of Workouts Will Be Included?
Well, from what I gather, lots and lots and lots (did I say lots??) of those wonderful lunges, and squats, are what I gather, but I could be wrong!
The Iron Program will have 5 workouts per week and will be around 30 minutes each (just like the first Iron). I love the length of these workouts because they are PERFECT for me and a lot of people! Anyone can do thirty minutes, right?! NO EXCUSES!
There will be 2 upper body focus workouts each week and 2 lower body workouts each week as well as a full-body workout on Fridays (just like the first Iron).
These workouts will challenge your muscles a LOT, Caroline says! So be prepared! And, if you see her in braids, be PREPARED for a strenuous workout that day!!! We all know what those braids mean!
Some Training Methods Used: 
*Supersets, trisets, and giant sets
*Myo-Reps
*Cluster Sets
*Drop Sets
*Isometrics
*Pre-Exhaustion Training
*Post-Exhaustion Training
*Antagonist Training
And more!
Caroline provides a warm-up before each workout (you can skip it if you want to), and a cool-down after each workout, which I always look forward to!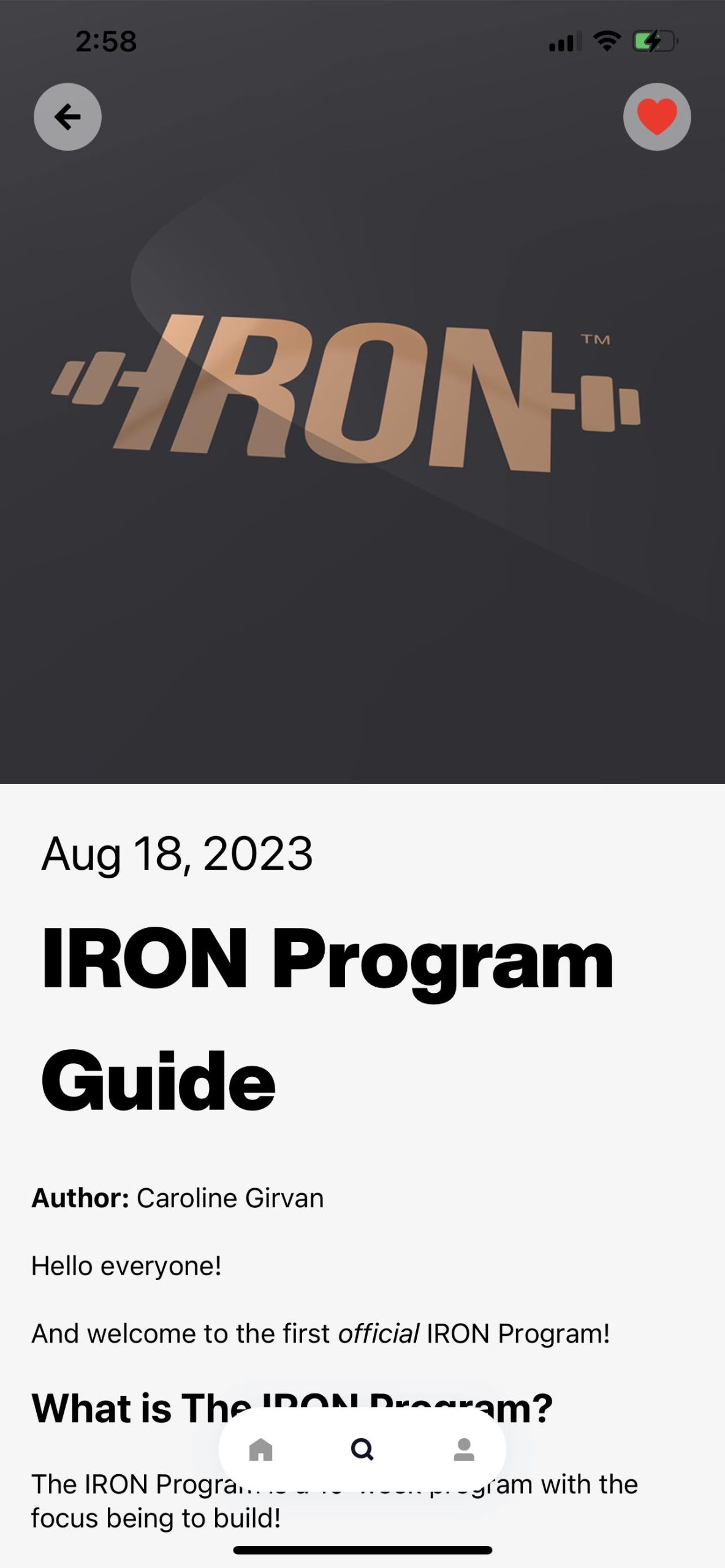 Who Can Do The Iron Program?
Pretty much anyone can! Of course, always consult your doctor before trying any new workout program! But, anyone can do this program! If you are looking to build muscles and increase your strength, then this workout program is for you.
You can lift as heavy or as light as you want to. Nothing is set in stone and you can go at your own pace. If you need to work out only 2x a week instead of the 5, then do it! You do YOU! Listen to your body and do what you can do. Don't be upset if you can't do everything Caroline can because let's face it, no one can! Haha!
And, if you have never weight lifted before, you can maybe first do Caroline's beginner program in the CGX app to help prepare you for this new Iron Program! Caroline has TONS of free workout programs on her YouTube channel so be sure to check her channel out and subscribe!!!
What Equipment Will I Need for the Iron Program From Caroline Girvan?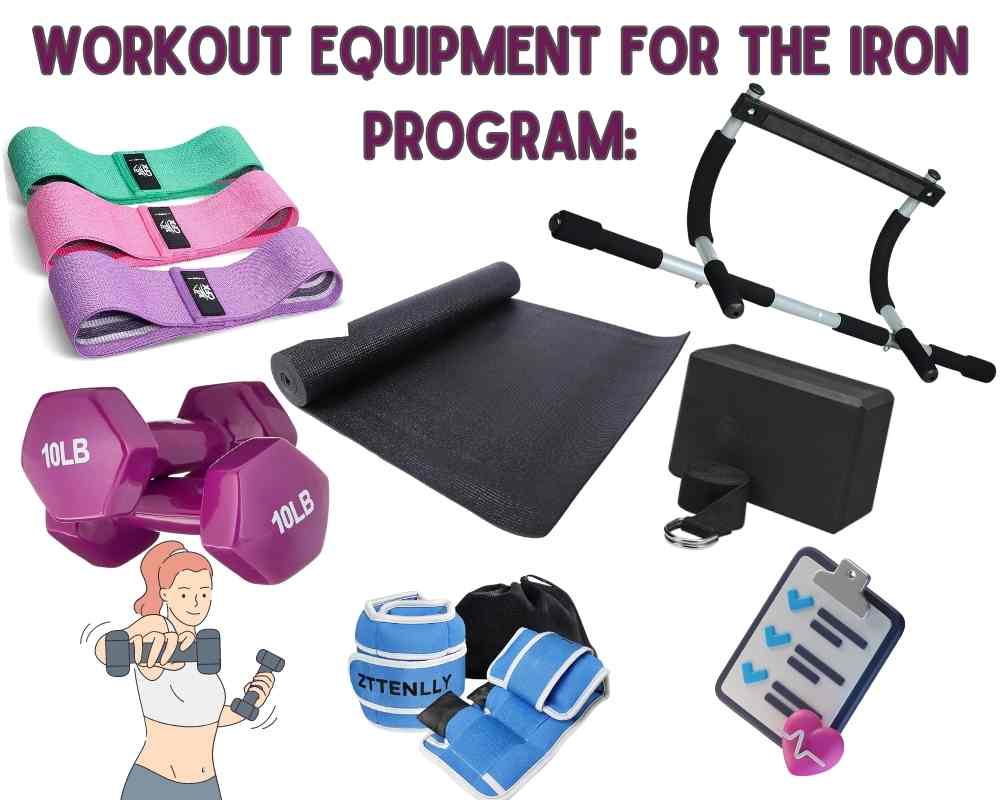 Below are some suggested equipment and gear you might consider rounding up in your home, so you can be prepared when you start the new Iron Program From Caroline Girvan on September 4th!
Please note, these are only suggestions!!
*Chair
Download The CGX App Today!
If you don't already have the CGX App, then you will need to get it to access the new Iron Program! You can download the app here.
So, that is everything about the Iron Program From Caroline Girvan in a nutshell! Will you be working out with Caroline and me on Monday, September 4th? Are you excited to start the new Iron Program with me? Let me know in the comments below!